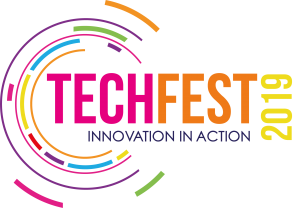 WHY TECHFEST?
We strive to be a great IT and technology innovation partner for our customers and that means spending a lot of time listening to the challenges they are facing both now and in the future. When we talk to our customers their overwhelming feedback is they want to be educated more about technology, they want to see how IT can really help to shape their business and keep them innovating, and also discover ways in which other businesses have already embarked on their digitalisation or cloud journey.
So we listened! Techfest was created to serve our customers needs in an educational, informative and relaxed environment. Design your own day based on what content you want to see and hear, network with peers or take a deeper look into your own challenges with our technology experts. From customer use cases to key notes from thought leaders, technology demo's, food stalls and live music, there is something for everyone.
It's completely free to attend, so register for your tickets today!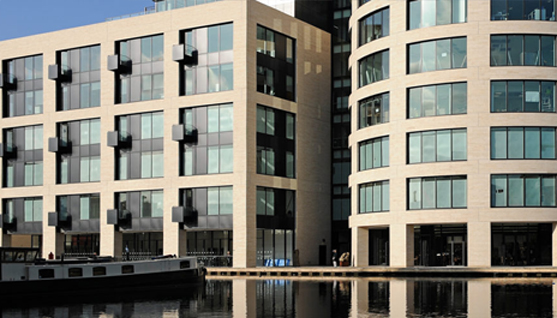 Location
Kings Place, 90 York Way, London, N1 9AG
Located in the heart of King's Cross with views over the beautiful Regent's Canal, Kings Place is within walking distance from King's Cross St. Pancras and easily accessible from all over the UK. Designed by award-winning architects, the environmentally-focused building was named the UK's 'Best of the Best'. The combination of world-class acoustics and state-of-the-art technology means Kings Place is a perfect venue for Techfest.
Travel
Train
The nearest mainline train stations are King's Cross St. Pancras and Euston, both of which are within easy walking distance.
Tube
The nearest tube station is King's Cross St. Pancras, on the Circle, Metropolitan, Hammersmith & City, Piccadilly, Northern and Victoria lines, which is approximately 5 minutes walk.
Car
Kings Place has no dedicated public parking and limited parking is available to visitors in the surrounding streets. The nearest public car park is at St Pancras International Station.

Last June, London became the backdrop for a weeklong festival of tech and innovation. Bringing together over 55,000 attendees to enjoy hundreds of crowd sourced events across the city, Tech week 2018 was the biggest festival to date. So for 2019 we thought we would join in the fun and make this year's Tech Week even better with Techfest and help make 2019 the biggest and boldest Tech Week EVER!
About Node4
Established in 2004, Node4 is an innovative and trusted Managed Services Provider that offers unparalleled end-to-end IT infrastructure and services, technical expertise and innovation, all fully managed and flexibly deployed across the company's own infrastructure fabric.
Its Services Gateway provides access to a powerful suite of technology solutions such as connectivity, cloud and data centre hosting, public cloud, data services, collaboration and security which enable the design and delivery of complex technology infrastructures for UK businesses in every sector.
Node4 owns and manages data centres located in Derby, Leeds and Northampton, as well as having dedicated space in a Slough data centre and points of presence in London and Manchester. They are all connected via our national fibre network which has interconnects to all major UK carriers. It is headquartered in Derby with other offices in London, Reading and Nottingham.
Node4 delivers intelligent, efficient and scalable hybrid IT solutions underpinned by exceptional Service-as-a-Standard for customers focussed on transforming their businesses to succeed in the digital age.