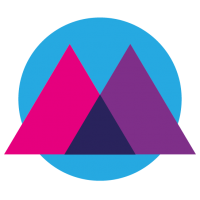 MAIN STAGE
PAUL BRYCE - Cco, NODE4
TOM CHEESEWRIGHT - THE WORLD'S FIRST APPLIED FUTURIST
Ben Meade - Head of IT at BMI Healthcare
MATT WATTS - Director of Technology & Strategy, NetApp
Greg Nice - Cloud Management Business Manager for NEMEA, VMWare
ALEX MONTGOMERY - Azure Product Marketing Director
SIMON HAZLITT - AUTHOR OF RUNNING ON AIR AND CO-FOUNDER OF MAJEDIE ASSET MANAGEMENT
ANDREW GILBERT - CEO, NODE4
Georgie Barrat - Leading techology journalist, broadcaster and presenter of The Gadget Show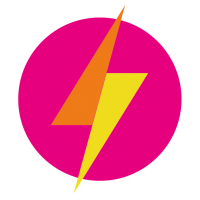 LIGHTNING STAGE
Tom Nickle - Cloud and Applications Engineer, Zerto
Vicky Withey – Compliance Manager, Node4
Adrian Louth - Enhanced Technology, Fortinet
Adrian Lowe – Cloud Solutions Architect, Node4
Gurmail Singh - Strategic Alliances, Senior Manager, Trend Micro
Andy Slater - Director, N4Stack
April Edwards – Technical Solutions Professional, Azure
Mike Walters - Technical Solutions Architect, NetApp
GLENN AKESTER - Network Architect, NODE4
Richard Buxton - Head of Collaboration, Node4
Roger Nunn - Senior Principle Architect, Red Hat
Colin Silcock - Automation and Systems Strategist, Node4
Steve Nice - Chief Technologist, Node4
Dave Smith - Channel Director, Enghouse
Julian Boneham - Director, N4Stack
The Gateway
The Gateway zone is all about how your business can connect to our Services Gateway, our gateway gives your business access to our entire infrastructure and solution portfolio – both from within our own data centres and beyond.
Public Cloud
Techfest is an opportunity to meet with Node4 cloud experts and our partner Microsoft to understand how we are helping businesses to define their cloud strategy.
Tech Zones
Our Zones offer you the unique opportunity to see our 5 service area offerings where our attendees can learn from Node4 experts, gaining hands-on experience with the latest tools and technologies.
Collaboration and AI
Businesses are increasingly seeing demand for internal and external collaboration using voice, video, instant messaging and conferencing with intuitive client applications and Artificial Intelligence.
Data Protection
At Node4, our range of data services are designed for resilience and continuity. Every business wants to keep their data safe and secure, with our experts on hand we will guide you through our independently tested solutions.
Cyber Zone
Our Cyber Security Zone aims to help businesses to stay one step ahead of attackers through several insightful activities.